Backyard Boost® Songbird Balls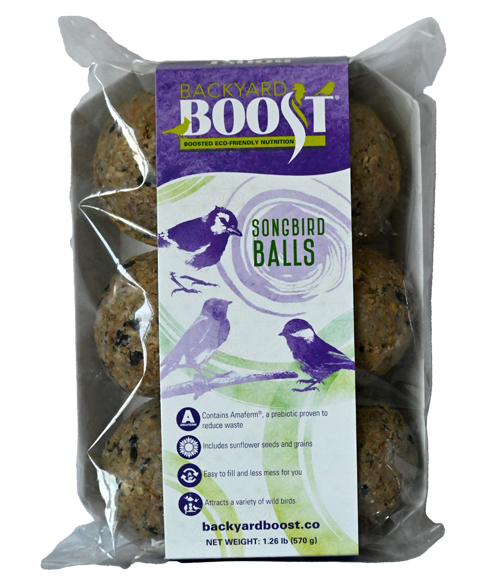 ---
AVAILABLE THROUGH OUR ONLINE PARTNERS:
A prebiotic treat for wild birds.
KEY BENEFITS
Contains Amaferm® , a prebiotic proven to reduce waste.
Includes sunflower seeds and grains.
Easy to fill and less mess in your backyard.
Attracts a variety of birds for your viewing pleasure.
FEEDING DIRECTIONS
Feed outdoors to wild birds using tube or circular feeders. Hang in a visible area close to natural shelter such as shrubs or trees.


DO NOT FEED TO
---
CAUTIONS
See product tag for ingredient listing